On Sunday's Real Housewives Of Atlanta never-ending reunion. Part 3 ended on an explosive accusation, when Porsha Williams claimed Phaedra Parks was the one who told her that Kandi Burruss and husband Todd Tucker had planned on drugging Porsha and their mutual friend Shamea Morton one night in order to take advantage of them sexually. She spoke to People Magazine via telephone.
On the accusations:
"It's funny to think that I have any additional time to be caught up in gossip. I have several jobs, as we know, and I have two small children. But I think everyone always has to blame someone. I'm sure the footage speaks for itself. My every scene is not talking about anyone on the show except for what's going on in my personal life. Others can't stop mentioning me. Their whole family mentions me. They're whole staff mentions me. It's just endless mentioning of me!"
On pretending to be a Christian – her dual life — as an "Southern Cow Bell", the head doctor and a freak hoe" who unfortunately wears barely there bathing suits:
"People are constantly talking about, 'Oh you're not this.' And I'm like, 'Wow — it's so many people with this Christian handbook that I have not received. So I've been praying that whoever owns the Christian dress code and has the handbook, they just send me a copy. Because I don't see anywhere in the Bible where it lays out these strict guidelines about laughing and having fun and wearing bathing suits. Where did they get this dress code for being Christian? I thought it was about your hearts."
For reference:
In like manner also, that women adorn themselves in modest apparel, with shamefacedness and sobriety; 1 Timothy 2:9
Your heart don't stay the same once you've been changed, Phaedra. Stop playing dumb.
On insults about her character:
"Sometimes, if people don't have anything concrete, they just attack your character. But my character speaks for itself. Anyone who knows me knows I'm very gracious, I'm very helpful. And a lot of the things I do for people, you never see it on camera. Because that is not my intention to get praise for it. My intention is to be a vessel and be used for the purpose of empowering people."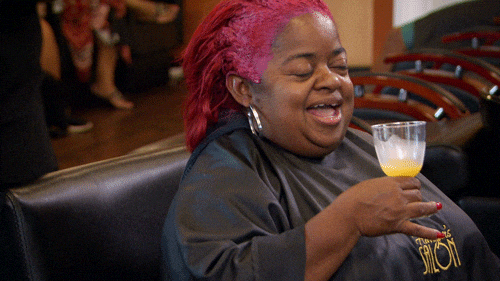 Food for thought, this was posted in the RHOA group on facebook:
Phaedra's lied:
Lied about her pregnancy due date
Lied she didn't say she did not want Cynthia to come for Ayden's birthday.
Lied she saw text messages Kenya sent to Apollo offering him Fellatio but those text never existed
Lied she's already Paid Todd all the money for the video and have copies of the checks. We found out the truth at the reunion (she lied)
She lied she knew Tyler Perry but He denied knowing her.
Lied and cried she has forgiven Kenya but shaded her at every given opportunity.
lied the guy who wanted to bomb her at her office was a friend that brought CD for her to listen to, but the day after, Mrs Chocolate doubled up on security to protect herself from future occurrence (Kandi Confirmed that to her face).
She lied to Poorsha and on wwhl that her divorce was final
She lied Shamea, Kandi and Todd had a threesome.
She lied she didn't have a boob job @ season 7 reunion when it's obvious she did (Kenya pointed that out).
She lied Mr Chocolate was a woman(her white female friend) when in fact he is a man she was sleeping with when she was still married to Apollo (Kandi confirmed that to her face and Kandi met Mr Chocolate before)
She lied her hair was real while she was wearing a pony tail
She lied she respects the sanctity of marriage but she was an adulterous wife.
Ultimately, she lied and deceived people she is a southern belle but she is in fact obsessed with butts especially female private parts and displays all the most unethical whorish behaviors like sticking out her tongue, constantly talking about sex with her partner Porsha, flirting and chasing after Shamea's husband, rubbing her butt with lotion in front of Porsha's boyfriend, wearing inappropriate outfits in front of other people's husband and men, sleeping with Jessica Voker (her ex friend)'s husband etc to mention a few.
she lied and started the rumor that Kenya paid Walter to be on the show (there is no proof to that and Walter certainly never said that)
Also lied to be Christian whereas she knows nothing about forgiveness, she is a Christian who assassinate other people's character and uses her Christian wiles to promote hatred and prejudice.
– A christian with a stony heart who will not stand by her husband at the time he needed her the most or even go for his court hearing and certainly won't take his children to see their father unless its for a story line and the camera was rolling.
– A good Christian who brings Nene's half sister on the show to dig up dirt on her and shame her.
– What will Jesus do?
– Yes that good Christian bitch #phaedraparks
Amazon
Real Housewives Of Atlanta • Don't Be Tardy • I Dream Of Nene • Kandi's Wedding
iTunes
Real Housewives of Atlanta • Don't Be Tardy • I Dream of Nene • Kandi's Wedding
Follow @real_housewives for commentary, gossip, dirt, news on the Real Housewives & everything else! I say what you're thinking

— The Real Housewives (@Real_Housewives) October 20, 2012
Tweet
Follow @RealityWives
Follow @Real_Housewives