Donda's House is a non-profit charity co-founded by Kanye West, Donnie Smith and Che Smith known by his stage name Rhymefest. It was named after Kanye's late mother who died after a cosmetic surgery procedure. Donda's House gives access and education from leading experts in the arts, culture & entertainment industry to Chicago's youth.
After the Pusha -T, Kanye West and Drake drama. Drake ended with sending Pusha-T am an invoice for "career revival", Rhymefest sent this tweet;
"@Drake when G.O.O.D. Music sends the money they owe you, will you please help us rebuild Kanye's mothers house for the youth of Chicago. I spoke to Kanye about it. His response was 'f**k the youth of Chicago."
@Drake when G.O.O.D. Music sends the money they owe you, will you please help us rebuild Kanye's mothers house for the youth of Chicago. I spoke to Kanye about it. His response was "fuck the youth of Chicago"

— Rhymefest (@RHYMEFEST) May 26, 2018
Then Rhymefest posted this from the Donda's House website, which is down right now:
Sharing Our Truth: Statement About Kanye West & Donda's House Inc.

Statement Regarding Kanye West & Donda's House Inc.

In December of 2011, Rhymefest, Donnie Smith and Kanye West came up with the idea to create Donda's House Inc., a foundation to honor the life and legacy of Dr. Donda West by supporting Chicago's young creatives. Kanye became one of our Founding Board Members, with Donnie Smith serving as the Executive Director and Rhymefest serving as the Creative Director. We decided to name the organization Donda's House because of the impact that Dr. Donda West had on our Creative Director Rhymefest, her students at Chicago State University and the larger Chicago Community. It took us 2 years to determine what type of programming we'd do, where we could best serve and to explore the appropriate partnerships.

Within that time frame, Kanye supported the organization by designing the logo with his creative team, paying for legal support as we filed for exemption status and eventually through the Louis Vuitton Foundation, secured our largest donation to date of $133,000. In the last 5 years we have supported over 500 youth through our programs including "Got Bars" for young rappers and vocalists, our "Behind The Mic" program which has been supported by the physical presence of No ID, Big Sean, Big K.R.I.T. and others, and more.

Over the last few months due to Kanye's statements and tweets, we have fielded requests for interviews and statements. We have been tagged in comments on social media about Kanye West, and we have been questioned by our foundational supporters and corporate supporters about Kanye's public involvement in our organization. While we cannot and do not speak for Kanye West and his views, we can and will speak up for the youth that we serve. We ask that those who feel hurt, angered by or frustrated with Kanye West not penalize or throw away their support, respect and advocacy for us.

We ask that as you boycott and protest Kanye West, that you not forget that we are a non-profit organization that like other non-profits needs donations, corporate support and volunteers. We do not want your rejection of Kanye West, to be a rejection of Dr. Donda West and the thousands of lives she impacted including her own son. As we prepare to launch our summer programming, we have been bombarded with inquiries about Kanye West. As we seek support to convert Kanye's childhood home into a recording studio, museum and learning space – we have been unable to secure the financial support of Kanye despite multiple attempts, and despite those early conversations about his plan of support and advocacy for the youth in our programs.

Dr. Donda West's motto and our motto at Donda's House is "share your truth," so today, we are electing to do just that. If you would like to support Donda's House and our mission of providing access to the arts you can make a contribution here. If you would like to volunteer, our next volunteer meeting is Saturday, June 2nd at 10:00 a.m. at Dyett High School for the Arts, click here to RSVP. If you would like to offer words of encouragement or support, to our students, volunteers and/or staff you can contact us via e-mail at hello@dondashouseinc.org. In solidarity, we ask that you use the hashtag #supportdondashouse, and link to our website and social media. The youth are watching, and we want them to know that despite whatever their favorite celebrities are doing, or not doing, we are here for them and we will continue to serve and uplift them.

Watch this video to learn more about our work here,

We were featured in a Facebook Stories documentary here.

You can learn more via this interview with our Executive Director here.

And you can watch more testimonials, watch clips from our events and programs and more on our YouTube Channel here.

Please subscribe to our mailing list here.
Thank you for your time and for allowing us to share.
Note Rhymefest did not say anything disparaging, he appears to only want the best for the charity.
Then Kanye's wife Kim Kardashian West went twitter fingers on Rhymefest:
The tweets in order of posting:
U haven't been right since u got kicked out of the studio in Hawaii wearing fake Yeezy's @RHYMEFEST You're over levergenging Kanye's name & asked Kanye to donate money to u so stop w your fake community politics & lies. Truth is you haven't been able to sustain the foundation
I saw you at our studio a few weeks ago so why didn't you bring this up then @RHYMEFEST ? You were trying to get Kanye to listen to your sub par beats. You have the audacity to use Kanye's mom name to try to shead a negative light on Kanye.
You didn't say this when Kanye paid you up front then you disappeared during Pablo #RealFriends @RHYMEFEST
Fuck i spelled leveraging wrong. Typing while pissed will do this to you
You better believe I will make it my mission to take Donda's House from you and let my children run it the way it should be run! @RHYMEFEST
Oh and lastly your flight cancelled to Wyoming. You thought you were really worthy to be on this album
Sorry to all of my followers for flooding my timeline I know you have no idea who Rhymefest is.
For reference Rhymefest is a Grammy & Academy Award winner. Winning an Oscar for Best Original song in 2015 for Glory and winning Grammys's for "New Slaves" for best rap song in 2014 and Glory in the catergory, Best Song Written for Visual Media in 2016.
Rhymefest responded with this:
Hey @KimKardashian good to hear from you. Here's my response pic.twitter.com/dWvwZfr1b5

— Rhymefest (@RHYMEFEST) May 27, 2018
Then the final tweet by Donda's House:
Please read the attached final statement regarding the future of @DondasHouse, effective immediately: @kanyewest & @KimKardashian. pic.twitter.com/aNVWbJ1h49

— Donda's House, Inc. (@DondasHouse) May 27, 2018
So the charity will be renamed. So the Kardashian's and West's can have their children run the foundation.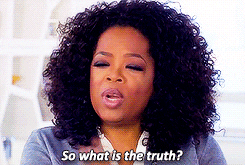 Chrissy Teigen jumped in with a meme:
— christine teigen (@chrissyteigen) May 27, 2018
She too was told to be quiet:
I would tell you to sit down but we all know your career is tweeting since you hardly get modeling gigs. Its because your facial features look like a bald up fist and you're built like a dick print. Prioritize. https://t.co/nR2reLWvbp

— BEYONCÉ IS THE BEST PERFORMER OF ALL TIME. IDC HOE (@BitchMe2ThaFuck) May 27, 2018
What are your thoughts? Post your comments below.
Follow @RealityWives for Reality Television Wives, TV, Movies, stars, pop culture, everything ..

— Reality Wives (@RealityWives) October 29, 2012
Tweet
Follow @RealityWives