Dad-to-be Kevin Hart has been caught hooking up with a beautiful woman – with his pregnant wife Eniko Parrish nowhere to be seen! Spies busted the tiny comic canoodling with a brunette outside his luxury Miami Beach hotel. The 5 am rendezvous on the 3rd July was captured on video as the guilty looking Ride Along star got frisky with the woman for more than 20 minutes in a Lexus sedan – even climbing into the passenger seat with her!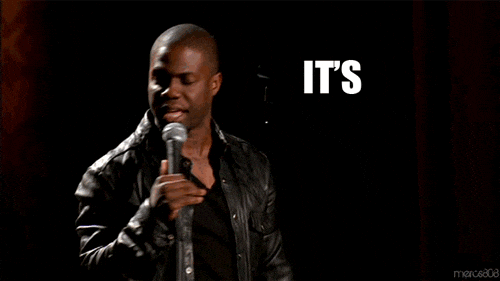 "It's obvious they were up to no good! She kept looking over her shoulder, and Kevin was pop-eyed when another guest walked by," says the source.
The two have been partying it up at the upscale hot spot LIV during the, All-Star Celebrity Birthday Bash, for Kevin who turned 38 on the 6th July. Kevin has been on a cross-country bar crawl, partying shirtless in Las Vegas, while his wife Eniko Parrish, 32, posts selfies of her baby bump on social media.
A rep for Kevin denied any wrong-doing, the photos and video tell a different story, and friends speculated that Kevin who is only 5ft 4in, could be headed for his second divorce. Kevin and Eniko embarked on an affair in 2009, while Kevin was married to his wife Torrei Hart and mother of his two children a daughter Heaven, 12, and son Hendrix, 9.
(At the end of the video you can see Kevin stroking her cheek and arm. According to witnesses, the woman allegedly went into the hotel with Kevin.)
Kevin's friends are appalled at Kevin's bad boy antics again.
"With his wife at home pregnant, Kevin's behavior is way out of line. His friends are in total shock," says the source.
Why? It's not like he hasn't done this before.
"Eniko needs to be stress-free and feeling safe and secure. It's disgusting that Kevin is doing this to her," the source says.
Now Eniko knows exactly how Torrei felt. As for Kevin he is a dog, a midget dog.
Kelsey Grammer
Arnold Schwarzneggar
Mario Singer
Jesse Williams
Jeremy Meeks
Kevin Hart
Source: Radar Online
Follow @RealityWives for Reality Television Wives, TV, Movies, stars, pop culture, everything ..

— Reality Wives (@RealityWives) October 29, 2012
Tweet
Follow @RealityWives