You heard it hear first, remember? We told you Cardi B left her marital home just shortly after she gave birth, due to her issues with her husband Offset.
One of the women with whom Offset allegedly cheated participated in a threesome, without informing Cardi B this time – not long before Cardi B gave birth to daughter Kulture, says she's sorry. She claims  she never wanted to be a homewrecker.
Side note: Cardi B & Offset allegedly bring women home for each other – to engage in threesomes. Cardi has allegedly had enough of sharing her husband's penis with other women.
Summer Bunni cried while claiming she feels guilty after it was revealed she had sex with Cardi' Bs husband Offset which was just only one of the issues that were the catalyst in the couple's split (Trust me Summer was NOT the issue).
Summer is the woman Offset allegedly asked to arrange a threesome sthat would include rapper Cuban Doll.
Summer claims she hasn't seen Offset or his penis since Cardi B had their first baby together, Kulture, but still feels ashamed for playing any role in breaking up their marriage.
Really Summer?
Summer insists she didn't know how serious Offset and Cardi B were, Cardi B and Offset didn't reveal they were married until months later.
Bunni hasn't spoken directly to Cardi B, but she tried to deliver an apology through and says she hopes the estranged couple will reconcile.
Bunni you numbskull!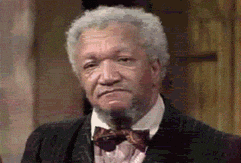 Cardi B says she and her estranged husband are still friends, but they have fallen out of love.
We reported some time ago that Cardi B allegedly left Offset packed up her belonging and baby Kulture, because she was being Cardi B and had enough of the lifestyle she signed off during the beginning of their relationship.
Next up how Nicki Minaj allegedly added to the OffsetCardiB mess.
Source: TMZ
Follow @RealityWives for Reality Television Wives, TV, Movies, stars, pop culture, everything ..

— Reality Wives (@RealityWives) October 29, 2012
Tweet
Follow @RealityWives