Love & Hip Hop Hollywood star Teairra Marí allegedly smashed up her married boyfriend's car windows after she accused him of revenge porn the day before.
Teairra's married boyfriend, Akbar Abdul-Ahad, tells TMZ he was working out at his apartment's gym in North Hollywood on Thursday when he got a call from security that a woman was smashing his G-Wagon windows outside. Adultery Akbar Abdul-Ahad (AAAA) says he went outside and Teairra was smashing his car.
Teairra allegedly used a metal rod from a bar stool, which he claims she was swinging at his passenger side window and windshield.
Akbar says Teairra was accompanied by another former LHHH star, Milan Christopher, and they ran when he showed up to confront them. Akbar hasn't filed a police report yet.
Just in time for the new season of LHHH.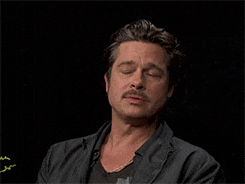 Amazon
Instant Video: Love & Hip Hop • Love & Hip Hop Atlanta • Love & Hip Hop Hollywood
DVD: Love & Hip Hop • Love & Hip Hop Atlanta
LHHATL Music: K. Michelle • Karlie Redd • Lil Scrappy • Rasheeda • Yung Joc
LHHH Music: Mally Mall •
iTunes
Love & Hip Hop • Love & Hip Hop Atlanta
LHHNY Music: Amina Buddafly
LHHATL Music: K. Michelle • Karlie Redd • Lil Scrappy • Rasheeda • Yung Joc
LHHH Music: Mally Mall
Follow @lovehiphoprw for commentary, gossip, dirt & news on #LoveHipHop #LHH #LHHNY #LHHATL— Love & Hip Hop Fans (@LoveHipHopRW) February 17, 2013