Bye-Bye Baby Belly
Tamera needs to move out of her home, like yesterday. Tia needs and wants to loose the last 10 pounds of her pregnancy weight. Our famous and talented sisters are at it again this week.
Tamera and her husband have filled their condo to the brim, the condo that Tamera bought years ago and has so many memories there. But everything is all over the place. As Tamera is trying to get a snack together for her husband before he arrives home from work, her friend Cheri is there visiting and realizes that Tamera has out grown that condo. "No joke" says Tamera. She has wine, mixing bowls and other items in the bathroom, which has become the new storage unit. Tamera has come to realization, now that she is married and her husband has moved in; it's just not enough room for them and especially, if they want to start a family.
Tia is having dinner with her favorite gal pal, Wendy Raquel Robinson, who is also Tia's cast member on The Game. Tia mentions that she has her photo shoot coming up and she needs to shed the last 10 pounds quickly. Wendy is encouraging her and motivating her telling her that she can do this. In the meantime, Wendy has an organization that has been in existence for 15 years now "The Amazing Grace Conservatory". The children are getting ready for their fashion show and Wendy wants Tia & Tamera both host the event.
Tia and her son Cree have arrived at Cree's swimming lesson and Aunt Tamera is there to join them. While the instructor is showing Tia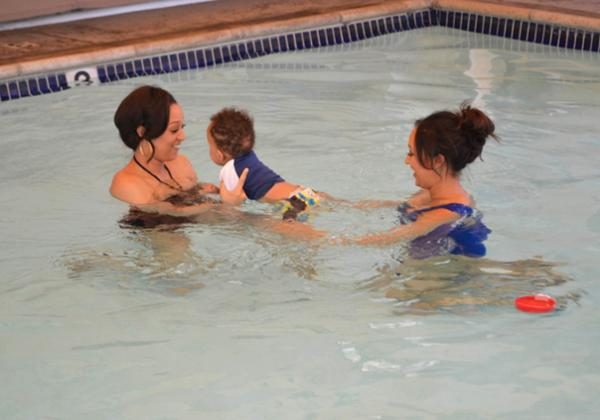 what to do with her son, he has this look on his face as if this is not his cup of tea. Not to mention that it is a pretty large pool with other children there his age also learning. Tia talks with her sister, telling her that she needs to loose 10 pounds because of her photo shoot and wants to look her best. Tamera decides to tell her sister that she will help her loose those stubborn pounds. Tia tells Tamera that Wendy wants them to host her organizations fashion show, Tamera accepts and is very excited.
The girls go and visit the children at the foundation to give them a motivational talk the day before the fashion show. To their surprise the children are excited to see them and are ready for their performance.
Tamera and Adam's friend who is a realtor comes over and takes Tamera househunting. Much to her surprise, some of the locations she likes but not necessarily the area. Tamera is not really finding anything that she and Adam can really call home.
So both of our girls are on a mission and need to get things done, Tia needs to lose 10 pounds and Tamera is searching for a new home. So before Tamera can really commit to moving she has a talk with her husband and really wants to know if the condo feels like his home. Adam is honest and tells Tamera yes and no. Adam wants the home to be both of theirs, things they purchased together. Agreed, Tamera is not backing down, as the realtor arrives at the condo, she signs the documents and puts the condo on the market. Tamera is now ready to find a home for her and her husband to love.
Meantime, Tia is still on this weight issue and the clock is ticking. Tamera takes her to a location where they stretch the body with core ballet moves. The twins attend a Richard Simmons workout at his studio and boy does he work them out. They are movin' and groovin' and actually working up a great sweat, while having a great time.
With all of this moving and losing weight, I almost forgot to mention the fashion show. It's showtime and it was a great success. The kids did their thing and raised a lot of money for future shows which will help them buy costumes. Another accomplished week for our favorite twin sisters. I just love how they team together to make things come together for both of them.