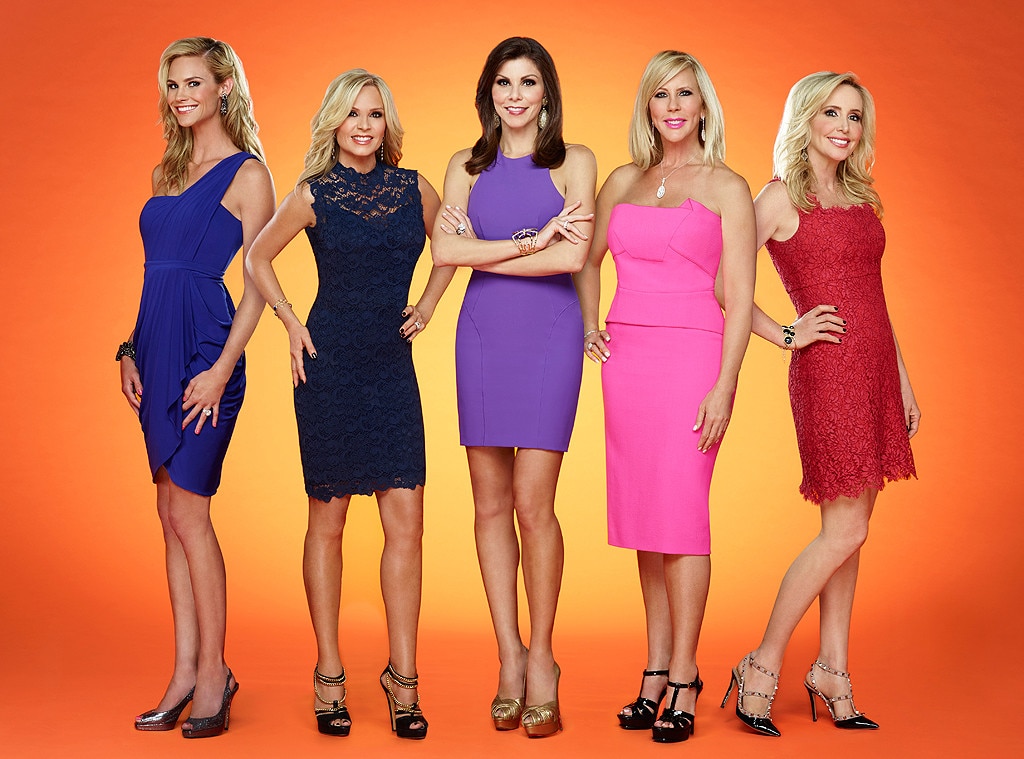 How low can you go? The ladies on The Real Housewives of Orange County are the OG stars of Bravo, but an insider told RadarOnline.com that there is a VAST difference in their paychecks, with some of the wine-tossing women raking in the bucks and the others getting a raw deal. Click through the gallery to find out exactly how low the salary of a Housewife can go!

Drama pays! Judge, 49, joined the show in the third season and has fought with almost every single lady in the OC since then. An insider claims that Bravo rewarded her by giving her a gigantic salary – to the tune of $600,000 a season to fight with her friends.

A Bravo source said these numbers were not accurate, but the source insisted that the wealth trickles down for some stars. Judge's son, Ryan Vieth and his baby mama, Sarah Rodriguez, split $200,000 to be on the show as family members, an insider said, pulling in hefty paychecks even though they're not full-time cast members. "Sarah and Ryan have a great story line," a source close to the couple told Radar, pointing to their vicious fights over their daughter and Judge bailing them out time and again.

The OG from the OC, Gunvalson, 54, just might be Andy Cohen's favorite and she's a true cash cow. Gunvalson now pulls in a whopping $750,000 per season, according to the source. Indeed, from Brooks Ayers' cancer scandal to her troubled dating life, Gunvalson's storylines are often the most outrageous on the show.

How low can you go? Kelly Dodd's shocking behavior on the previous season put her return in doubt, but Radar exclusively learned that she's coming back —with one of the smallest paychecks in the history of the show. "Kelly was only given $150,000 to come back again," a source claimed.

So while Judge's family raked in a huge paycheck, Gunvalson's best friend on the show was getting the shaft. Do you think it is fair if Kelly makes less than Tamra's kid?

Source:

Radar Online
To put it into prospective.
RHOA highest paid $1.75M
RHOBH - $995k
RHONJ - $900k